Welcome Message from our President
---
---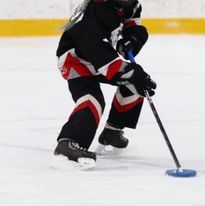 ---

Dear Stingerz Families,
On behalf of the Sunderland Ringette Board of Directors - Welcome to the 2022-2023 season! I am both proud and grateful to have the opportunity serve as President for the next two seasons. We have many new board members and volunteers that have been diligently working all summer preparing for the upcoming season. A very special THANK YOU to our former board members who have made SRA what it is today and continue to support us in our new roles.
We've seen quite a few changes to Ringette these past few years and anticipate some further changes from Ringette Ontario in the coming months. SRA is fully committed to building a plan that will provide the most opportunities for player and team development. We foresee a season pack full of practices, games, workshops, tournaments and Association events. We will be looking to engage support from our members and community to help execute these plans, so keep watch for a number of sub-committee postings and volunteer opportunities on our social feeds and website.
This will be a year of change for SRA as we make the necessary updates to our operational policies and procedures in order to comply with the recently revised Ontario Not-for-Profit Corporations Act, 2010. It will be an exciting learning process and a defining period for SRA as we move forward with a modern and efficient approach to our operations. Member engagement is key for the continued growth and success and we are all excited to share this journey with you and can't wait to get back on the ice!
Wishing you good health and a great season!

Jennifer Smallwood
President, Sunderland Ringette Association